Always One Step Ahead, When It Comes To Quality Kidney Care.
From the year 1994, Devasya has been consistently serving patients with utmost care and comfort. With the help of innovative solutions and modern infrastructure, and healthcare professionals it offers medical facilities at a cost-effective price. Your one-stop solution for kidney care!
Devasya is a new-age healthcare company with a laser-sharp focus on simplifying the entire surgery journey of a patient and his/her attendant by offering care and assistance at each and every step.
Devasya ensures that the patient's experience right from the discovery of the right doctor, to booking an appointment at the clinic, getting a detailed diagnosis done, booking tests at a diagnostic center, getting insurance paperwork done, commuting from home to the hospital & back on the day of the surgery, admission-discharge processes at the hospital, and follow-up consultation after the surgery – is hassle-free and care-filled.
Devasya commits to enhancing access and ensuring high quality secondary-care surgeries through an innovative care model. Devasya operates on an innovative full- stack Care delivery model to ensure that high quality surgical care is offered to patients at an affordable cost. The company has partnerships with health insurance companies and financing providers. These partnerships help in easy and faster cashless claim approvals and EMIs facilities at 0% interest.
---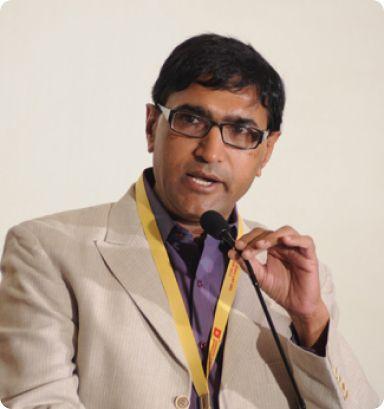 " There Is A Difference Between How Devasya Is Perceived And What We Truly Are."
Devasya Hospital is committed to delivering best medical treatments over the years as it has successfully treated lakhs of patients and has established itself as a trusted name in the medical fraternity.
---
Dr. Dinesh Patel
CHAIRMAN & M.Ch. (Urology & Andrology)
---

Our Mission
Top-tier medical excellence and cutting-edge technology for affordable healthcare services, ensuring the best in class treatment and patient care.
Our Vision
Having chain of superspeciality hospital across the cities of Gujarat and India.

Our Values
Our first priority is patient safety, promoting ethical practices, and fostering a healthy society based on humanity, compassionate care, and smiles.
research
Dissertation on "Intestinal Tuberculosis" – submitted to and accepted by Gujarat University in October, 1989 for M.S. (General surgery) examinations.
Dissertation on "A study of organic importance-submitted to and accepted by Gujarat University in October, 1992 for M.Ch. (Urology Surgery) examination.
registration
Registered under Gujarat Medical Council, Ahmedabad. Registration No. G-16470
Life Member of Association of Surgeons of India
Life Member of Gujarat State Chapter of Association of Surgeons of India
Life Member of Urological Society of India
Life Member of West Zone Urological Society
Our
Numbers
tell our story
---